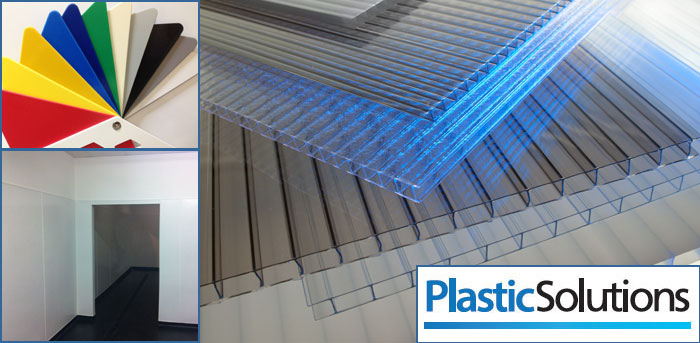 The plastic division of Print Solutions was launched in 2013 to supply sheeted products and glazing accessories to our customers across Ireland. Drawing on extensive knowledge over 30 years in the Plastics industry, our team offer a product knowledge and expertise that is second to none. Combine this with a network of world wide industry suppliers, superb customer service and unbeatable pricing and you have discovered a plastic supplier that is simply unrivalled.
Here at Plastic Solutions, we supply a full suite of Plastic products and Glazing Accessories.
Got multiple sizes?
No problem - we'll cut your plastic sheet to order,
at no extra cost!.
You can then collect from our premises in Dublin on the Naas Road, or we can offer deliver to any county in Ireland.
Multiwall Polycarbonate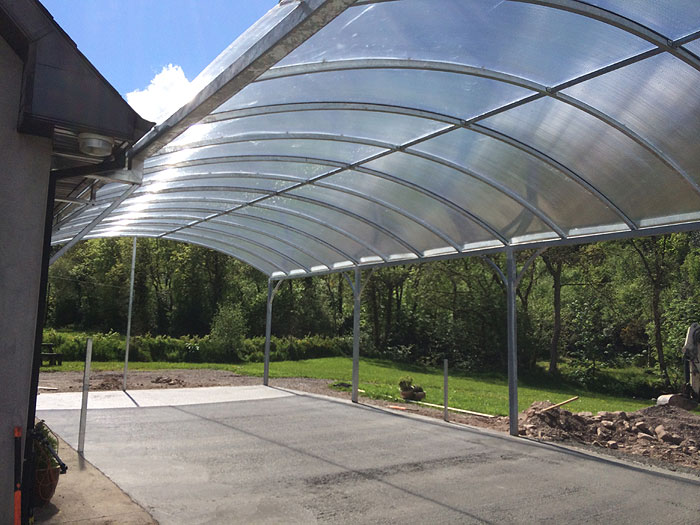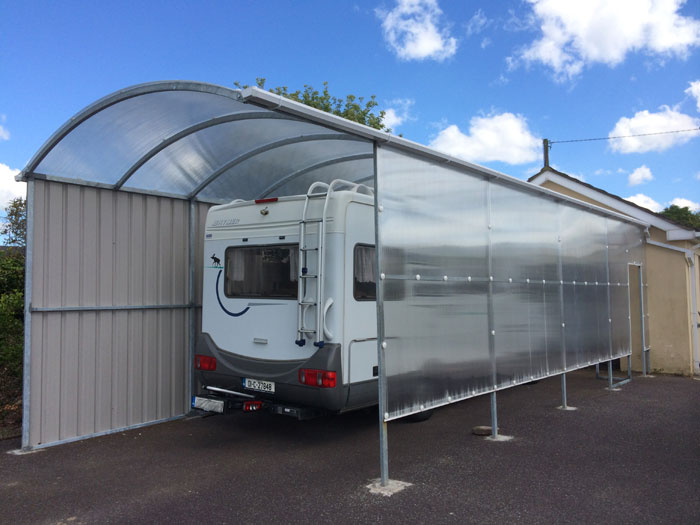 Multiwall polycarbonate sheet is used primarily as a roofing and canopy cover. The sheet has hollow air chambers running along its length which makes it very lightweight but very strong. The air chambers also make this sheet an excellent insulator and it will regularly be seen in conservatory roofs, swimming pools, botanic gardens and large greenhouses. The sheet can be cold curved, making it an excellent choice for barrel vault roofs and curved canopies.
Flat Sheet Polycarbonate
Polycarbonate is a clear plastic material identical in appearance to a pane of glass. Polycarbonate however, is approx. 200 times stronger than glass at the same thickness but still only half the weight. It is one of the strongest types of plastic available and typical applications include areas like police riot shields, machine guards, protective screening (e.g. security applications) and general applications where a suitable, hard wearing and non breakable plastic sheet is required. At Plastic Solutions we provide large sheet polycarbonate in a variety of thicknesses. Sheets can be cut to size at no extra cost.
Flat Sheet Acrylic
Acrylic plastic or ®Perspex, as it is commonly known, is a clear plastic material identical to glass. Due to its different chemical composition, acrylic is not as strong as Polycarbonate plastic but is still approx. 10 times stronger than glass. It offers greater flexability and thermoforming qualities (bending with temperature) and is therefore an excellent choice for curved and shaped plastic items like signage and point of sale applications. The clear plastic holders for menus and brochures visible in many outlets are made from acrylic plastic. At Plastic Solutions, we provide large sheets of Acrylic in a variety of thicknesses all ex stock in our werehouse. Sheets can be cut to size at no extra cost.
Capex accessories
The capex accessories range is a custom designed suite of trims, rafter bars, end profiles and fixing solutions for use with either Multiwall roof sheet, Flat sheet plastic panels, or glass panel roofs. Items within the range assit in securing panels to rafters and side wall areas and come in a variety of lengths. Most common colours are white and brown, with certain mill finishes available on minimum order quantities.
Hygienic Wall Cladding
Our Plastic Solutions division supply Rigid PVC wall cladding 2.5mm for clean room applications, industrial kitchens and many other applications. Available in large sheets allowing good wall coverage and complimented by our range of finishing profiles and sheet adhesives.
Foam PVC
Foam PVC sheet is a popular choice for sign makers offering a clean, smooth surface which is versatile, lightweight and easy to work with. The sheet can be direct printed or alternatively, is an excellent material for machine routing providing shapes and lettering. The sheet is available in a range of thicknesses and colours.