At Plastic Solutions, we like to show our visitors how materials are used in real life projects, to see working examples of our warehouse materials incorporated into designs and everyday Point of Sale scenarios.
The following features Plastic Solutions Acrylic sheet and fabrication
Project Name:
2015 Malting Station Display & Counter Top
Fig.1
- Large Acrylic Tubes 400mm diameter with lids, sourced from Italy by Plastic Solutions.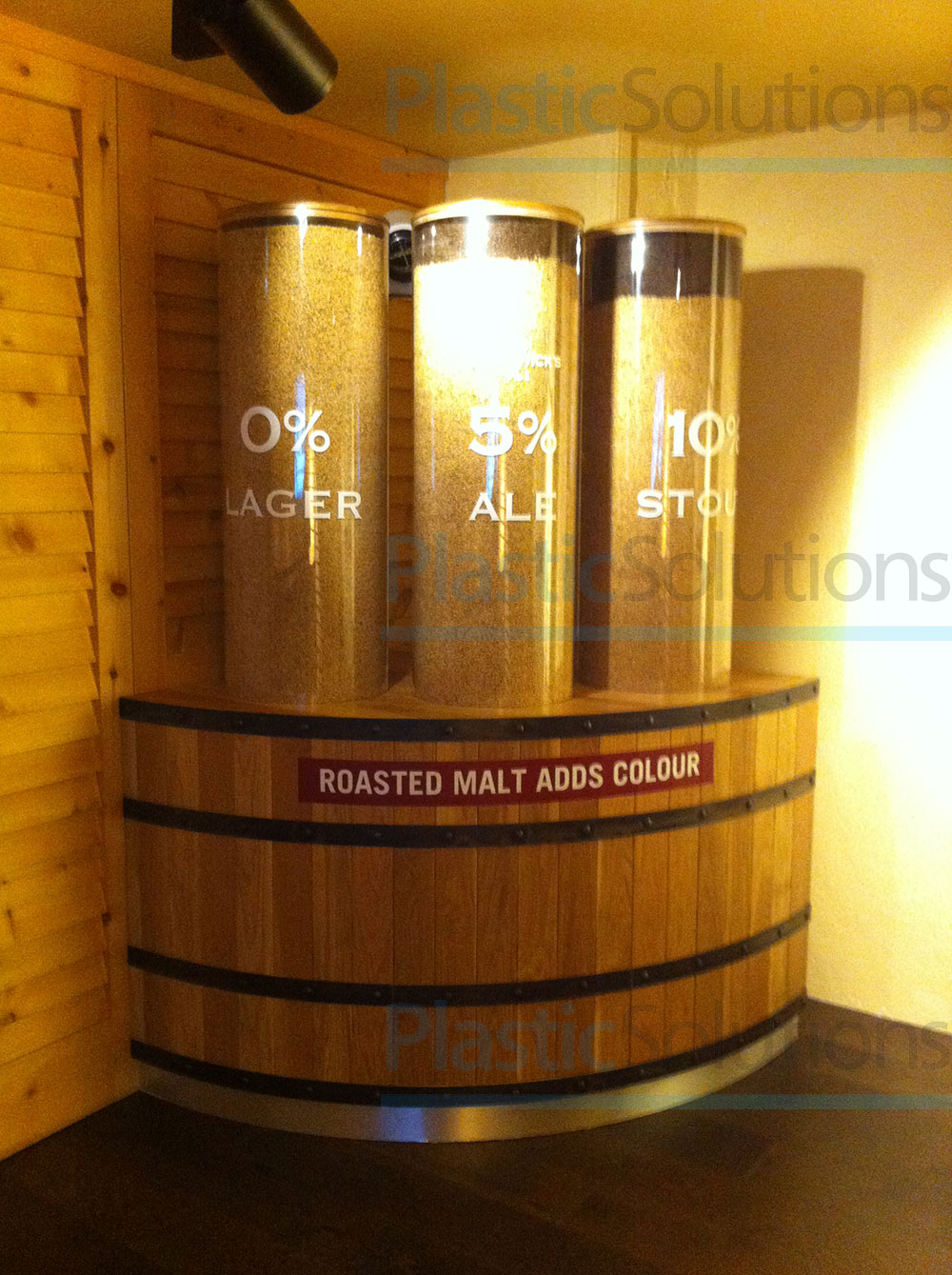 Fig.2
- Circular Opal Acrylic discs laser cut to specification for the counter, back lit & recessed.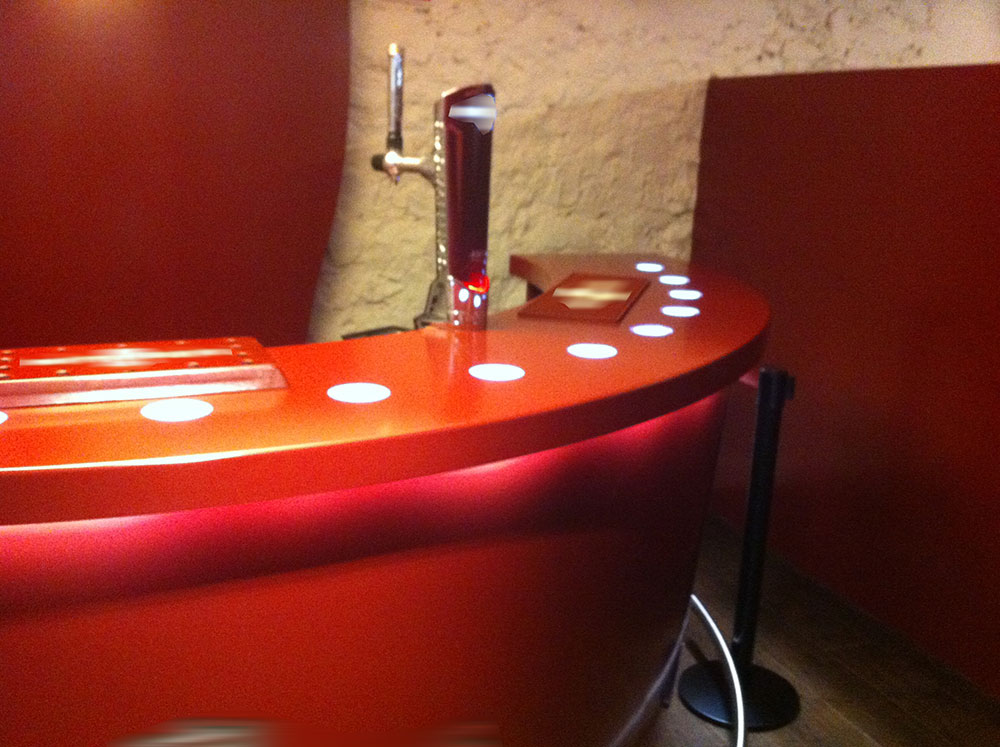 Fig.3
- Reinforced Acrylic display case made to encase fossil on the feature wall.