A selection of images showing Plastic Solutions -
Multiwall Polycarbonate
sheet used in roof construction across domestic and commercial applications.
Multiwall Polycarbonate
is a fluted / structured polycarbonate sheet, available in large sheet sizes. Virtually unbreakable and UV stabilised, with a manufacturers guarantee for a minimum of 10 years.
Full sheet size is 2100mm wide (2.1mtrs) X 7000mm long (7mtrs).
The material is available in 3 thicknesses - 10mm, 16mm and 25mm and colours in Clear (10, 16, 25mm), Opal (16, 25mm) and Bronze (16, 25mm).
E.g. 1.0
- 16mm clear multiwall polycarbonate is superb example of apex roof application, showing fixing buttons and capex joining bars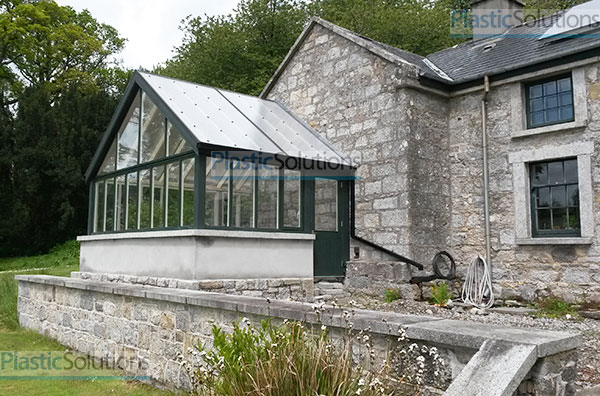 E.g. 2.0
- 10mm clear multiwall polycarbonate fitted to curved metal frame for car port application.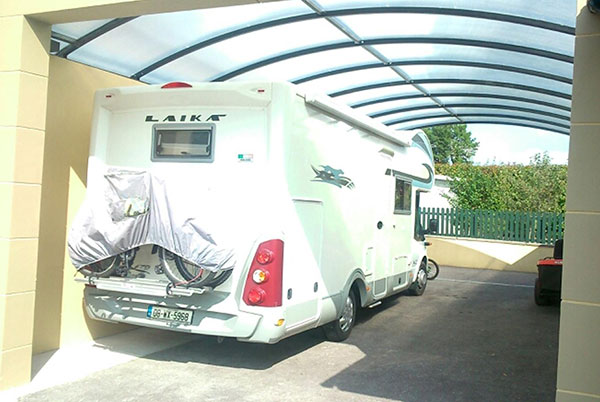 E.g. 3.0
- 16mm clear multiwall polycarbonate fitted to metal lean-to frame, with fixing buttons just visible on exterior cross beams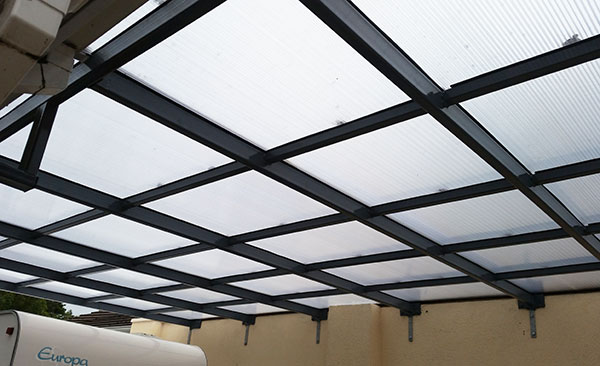 E.g. 4.0 -
16mm clear multiwall polycarbonate fitted to wooden framework in garden canopy, showing fixing buttons on cross beams and aluminium capex bar covering join where 2 sheets meet on rafter