A selection of our sheets shown in roofing and glazing applications: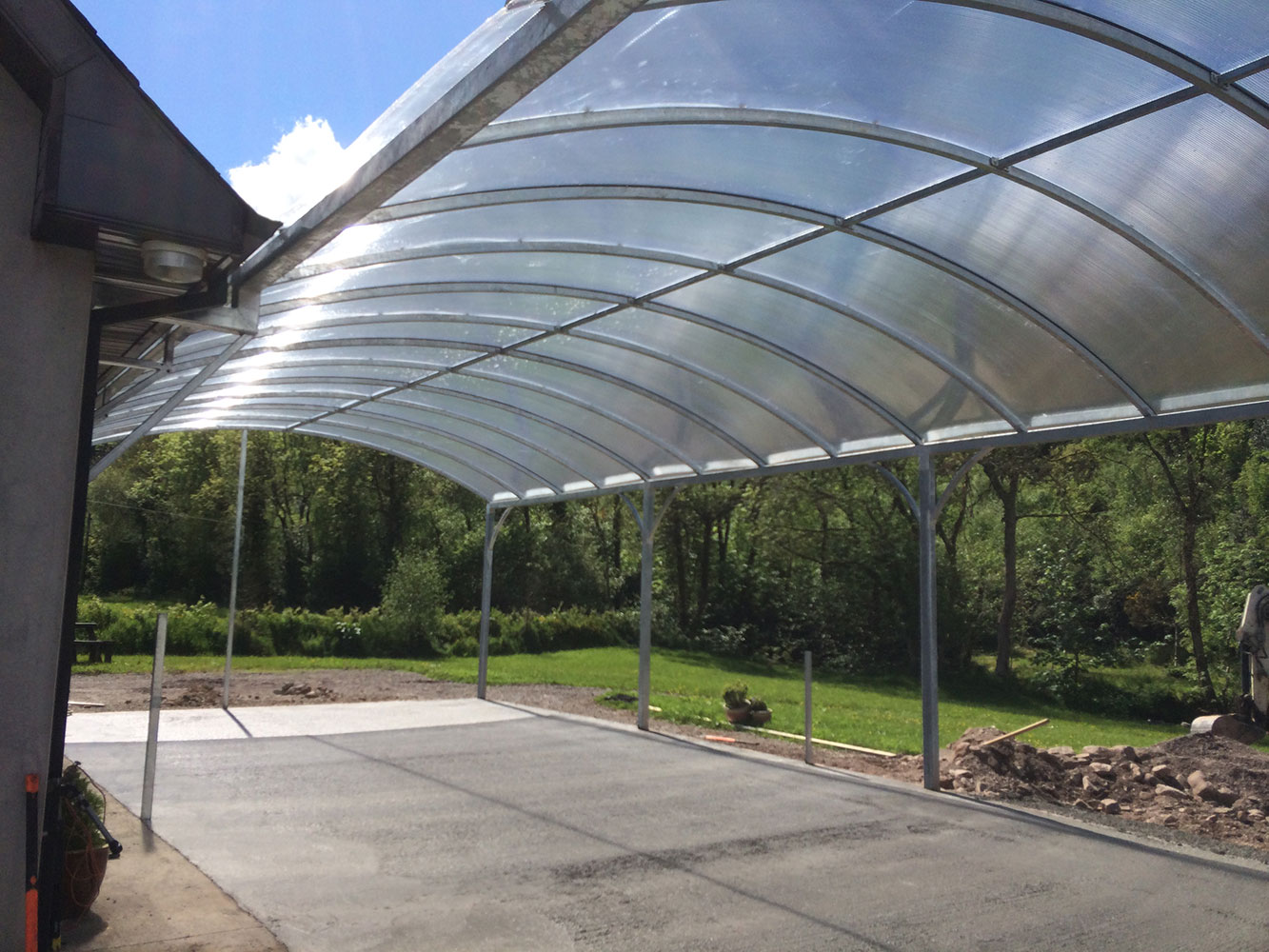 Ex.1
- 10mm Multiwall Polycarbonate (twinwall) cold curved across galvanized rolled steel frame. The span (L to R) on this structure is almost 7mtrs, utilising the full
length
of the multiwall sheet. The rib or flute direction of the sheet runs across the 7mtr span i.e. running with the fall of the roof.
The black rubber seen on the 1st, 3rd, 5th rafter (every second rafter etc.), is where a capex bar is used to cover a sheet join. The capex bar also cold bends to match the curve of the roof. Again, the roof utilises the full
width
of the sheet which is 2.1mtrs wide, rafters on this structure are at 1mtr spacing so the sheet is trimmed slightly to suit.
Intermediate rafters do not show the black rubber, instead, white fixing buttons are visible on the outside of the sheet, screwed through the sheet and into the rafter.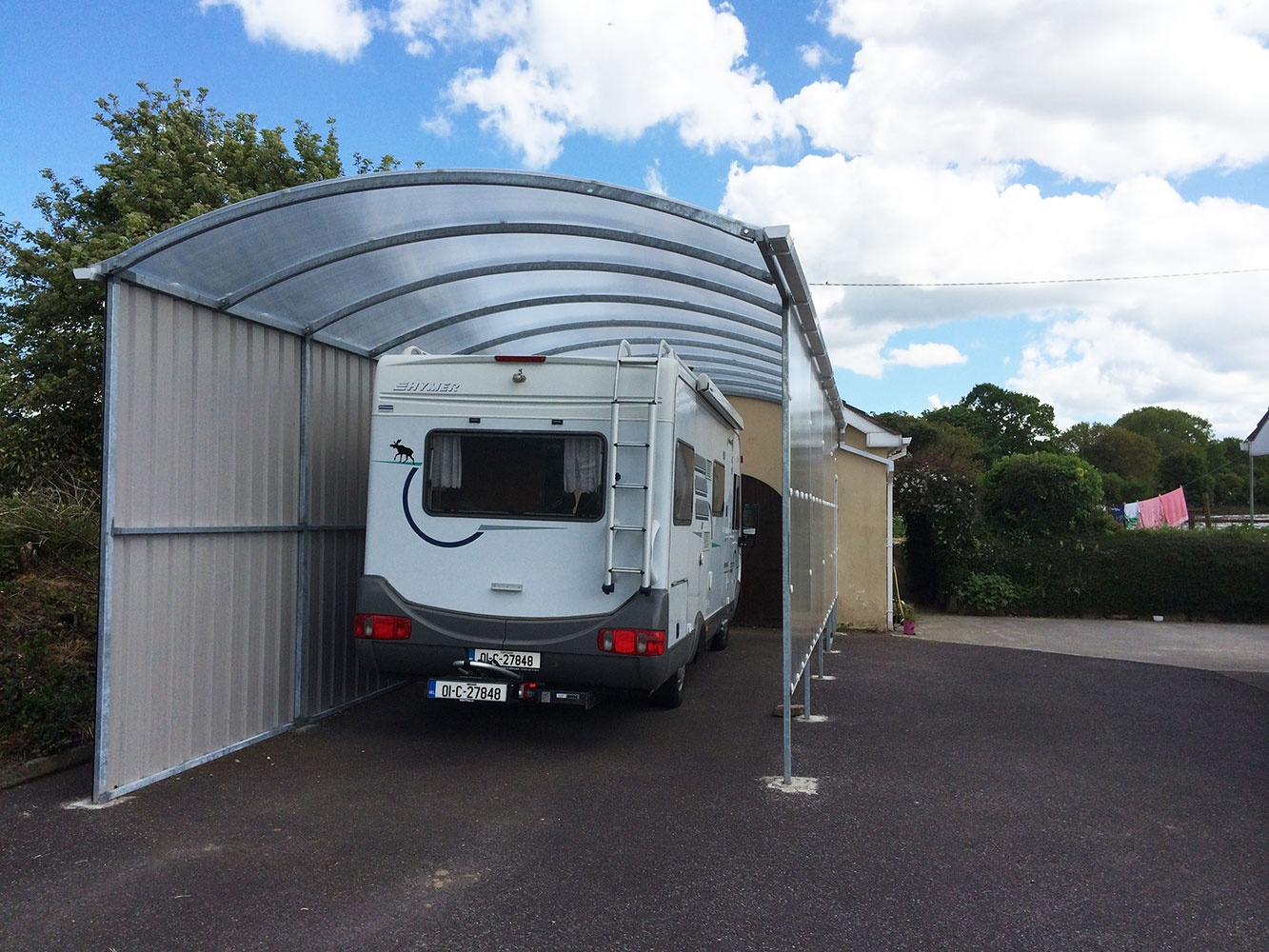 Ex.2
- Car Port application using galvanized steel frame canopy and 10mm Multiwall Polycarbonate
For further information on steel frame canopy and multiwall polycarbonate sheet, please contact our head office (Print Solutions)
01 409 8000
and ask for the Plastic division