Plastic Solutions is a division of Print Solutions, situated off the Naas Road in Dublin. Print Solutions has been operating for over 70 years supplying materials to industrial printers and sign makers throughout Ireland. Our plastics division was established in 2013 to service the growing demand for polycarbonate and acrylic sheet used by sign makers, shop fitters, point of sale fabricators and the general public. We quickly expanded to include Multiwall Polycarbonate which is used extensively in roofing applications.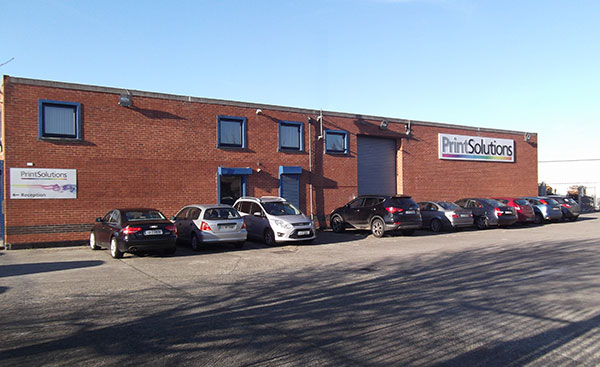 Our Plastics team brings a combined experience of over 50 years in the Plastic industry. Using this knowledge and expertise, we have sourced some of the finest sheet materials available across Europe.
Our polycarbonate and acrylic sheets offer a higher grade product at the same market price. For example, our Multiwall Polycarbonate sheet offers twice the strength and rigidity of equivalent standard polycarbonate sheets available in Ireland today. Our superior products are matched with a premium service which is simply unrivalled. Anyone who has dealt with Plastic Solutions can attest to our service and commitment to our customers.
Serving the Business to Business (B2B) and also Business to Consumer (B2C) markets, we are delighted to carry an extensive range of sheeted product for Signage, Home & Garden, Glazing & Architectural applications.
Drop by our showroom to browse our range and talk to one of our industry experts about any of the following:-
Multiwall Polycarbonate (domestic & commercial roofing applications)
Capex Accesories and Glazing Profiles (a range of accessories complimenting the Multiwall and Flat sheet range and used to secure and fix down sheets in roof construction)


Flat Sheet Polycarbonate (virtually unbreakable clear sheet used in machine guards, security screening and more)
Extruded & Cast Acrylic Sheet (excellent as a glazing material, in signage manufacture and POS applications)


PVC Foam (used extensively throughout Print & Signage)
Aluminium Composite Sheet (fabrication, sign panel and hoarding grade composite sheet)
Hygienic PVC Cladding, Adhesives & Edge Trims (clean rooms, industrial kitchens, veterinary and domestic use)





Please have a read below of our Service Level Agreement:

Plastic Solutions is a division of Print Solutions, off the Naas Road in Dublin.

Our office is open from 9.00am to 5.30pm Monday to Friday. The office is closed for Bank Holidays and during the Christmas Period. (Dates are posted on this web site and circulated via mail shot to our customers)

Dublin Deliveries:

We offer two deliveries per day from our warehouse within the Dublin area.

First Delivery:

Leaves our premises at 0830, the cut off time for orders to make the delivery van in the morning is the previous evening at 1730.

Second Delivery:

Leaves our premises at 1300, the cut off time for orders to make the delivery van in the afternoon is 1230 the same day.

Special Delivery:

If you need a delivery within the Dublin Area and you need the material as soon as possible we can organise this with our delivery company by ordering a special vehicle for you.

Nationwide Deliveries:

We have two methods of delivering our nationwide deliveries:

1) Pallet Deliveries:

A pallet delivery can be organised for next day delivery, the cut off time for all orders for pallet deliveries or large parcels deliveries is 1500. To insure delivery arrives in time we request a two day lead time.

2) Parcel Delivery:

For small parcels delivery for next day delivery our cut off time is 1600. To insure delivery arrives in time we request a two day lead time.

Collection Orders:

Customers can collect material from us, we require one hour lead time before orders can be collected. If cutting or slitting is required lead time may vary.

Placing orders:

Orders can be:

Where necessary, we will request orders being confirmed by e-mail before orders can be processed.
Orders which material is being cut to size.
Placing an order for specialised material which we do not stock on the shelf.
If cutting is requested on material or a specialised order is being requested we will require payment for Cash Accounts, before an order is cut or before material is ordered with our supplier.
Please note: Delivery charge on orders placed through the shopping cart on this web site will be confirmed shortly. Our buy online facility will activate in early April 2015.
Please Note: There is a Product Pricing update in effect from 1st July 2015. Please see details here >>>